This article is a step by step guide for taking a screenshot with the built in utility "Snipping Tool"
Step 1: open the start menu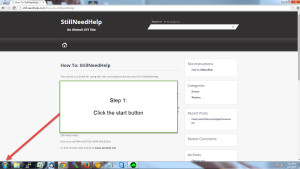 Step 2: Type "snipping Tool" into the search bar in the start menu. Select the "Snipping Tool" program.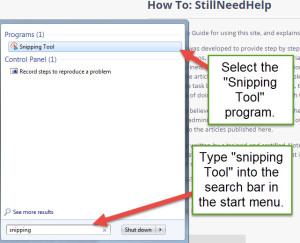 Step 3: Select new If not Already selected.

Step 4: Drag a box around what you would like to have in your screenshot picture.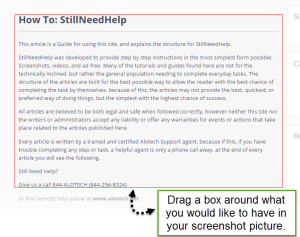 Step 5: Press the save button. to save the Screenshot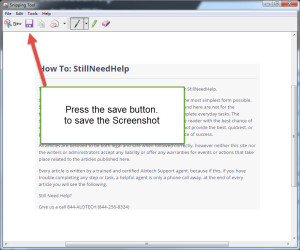 Task Complete!
Advanced Notes
You can also find the Snipping Tool in the start menu -> all programs -> Accessories
Still Need Help?
Give us a call 844-ALOTECH (844-256-8324)