This Article provides instructions on changing the screen resolution on windows 7.
Higher resolutions make things look smaller on the screen, but also makes things look clearer and gives you more room to work.
Step 1: Right click on an open area on your desktop. (a place with no icons or windows) and select "Screen resolution"
Step 2: Select the drop down resolution box and choose your desired size.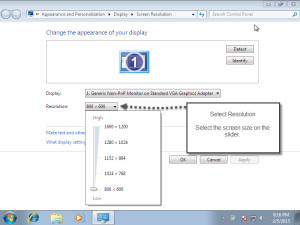 Notes: It may show you a recommend resolution for your screen. you may also find the recommended resolution from your screens manufacturer.Otherwise you can test the different resolutions until you find one you like.
Step 3: Select "Ok"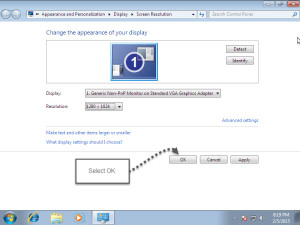 Step 4: Select "Keep Changes"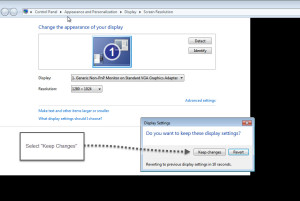 You have now changed your screen resolution!
Still Need Help?
Give us a call 844-ALOTECH (844-256-8324)
or find remote help online at www.alotech.net