It is extremely important to keep your windows operating system up to date. This article provides the steps for using windows updates on windows 7.
Step 1: Open the "Start menu"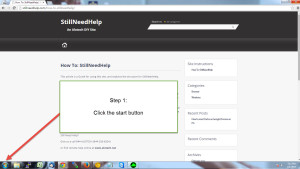 Step 2: Select "Control Panel"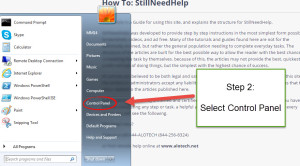 Step 3: Select "Windows Update"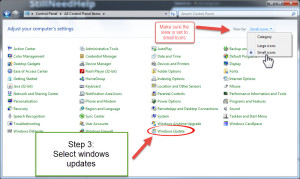 Note: `View by` should be set to "small icons" to easily find the windows Update option.
Step 4: Select check for update to show the newest updates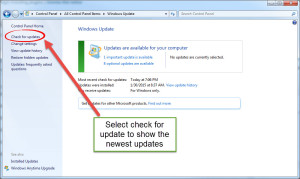 Step 5:Select either the Important or the optional updates available link.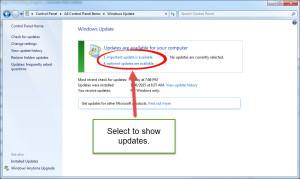 Step 6: Select the optional tab to see if there are any other updates you would like to install.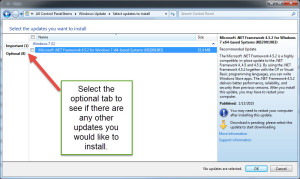 Step 7: Select any updates you wish to install and press OK.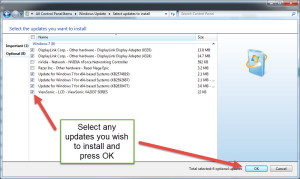 Step 8: Select "install Updates"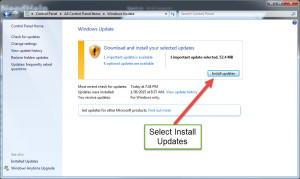 Task Complete!
Advanced Notes
You may need to reboot(restart) your computer for the updates to finish.
If you are unsure what updates to install, you may want to only choose the important ones, but for the most part all updates SHOULD be okay to do.
Updates are important to fix any bugs or security issues.
Still Need Help?
Give us a call 844-ALOTECH (844-256-8324)